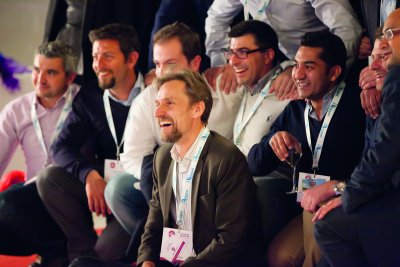 Course
Master of Business Administration (MBA)



School accreditation
AACSB, EQUIS and AMBA



Address
Via Balilla 18 - 20136 Milan - Italy


Telephone
+39 02 5836 3278 - 3125


Facsimile
+39 02 5836 3272


E-mail address
md(at)sdabocconi.it



Type of course
Full-time


Language of tuition
English


Length of course
12 months


Date of commencement
Sep 2019


Application review start
Sep 2018


Application deadline
10 Apr 2019


Class size
100 in 2 sections in English


Cost / fees
€ 57,000 paid in four installment


Student grants / Financial assistance
There are several scholarships and tuition waivers offered by the School, as well as by companies, consultancy firms and other organizations.
These are usually awarded before the Program begins.
Admission to the Program is independent of the award of any scholarship or tuition waiver.
The School assists candidates in their search for funding by supplying the necessary documentation and encourages them to explore all scholarships and loans possibilities in time. Bocconi grants opportunities for low-interest loans available to admitted students, thanks to agreements with some partner banks. Furthermore the University provides international students with information about possible sources for financing in several countries.


Major recruiters of graduates of our programmes
The Boston Consulting Group
Microsoft
Amazon
Solvay
Kerakoll
Credit Suisse
Nestlé


Student profile
1. Ratio of National / International students: 24% - 76%
2. Ratio of Men / Women: 70% men – 30% women
3. Average work experience: 5.5
4. Average age: 29
5. Faculty & Staff / Students: 1:1


Admission requirements

Application form
Video pre-interview
Degree certificate, transcript
Professional experience, detailed CV
Proficiency in English
GMAT or GRE
Two letters of reference
Interview
Programme Director
Francesco Daveri


Contact details for application
SDA Bocconi
Masters Division - Recruiting and Admissions Service
Via Balilla 18 - 20136 Milan - Italy
Tel: +39 02 5836 3228 / 3278 / 3297 / 3298 / 3299
Fax: +39 02 5836 3272



SDA Bocconi School of Management
Master of Business Administration (MBA)

Full Time MBA in Short


Empowering lives through knowledge and imagination: this is the mission that has always directed the SDA Bocconi School of Management.
The SDA Bocconi MBA places among the top programs in the world as the best value for money, the investment in MBA education which pays itself back most quickly. According to the latest Forbes ranking of return on investment (ROI, the average time graduates need to earn back tuition fees), the SDA Bocconi MBA is the 4th best non-US program in the world.
SDA Bocconi remains the only Italian Business School to feature amongst the 100 top international MBA programs in the Financial Times Global MBA Rankings 2016, moving up 1 position and ranking 25th worldwide and 9th in Europe.
SDA Bocconi offers a Full-Time MBA and a Global Executive MBA in English as well as a modular Executive MBA, an Executive MBA Week-End and an Evening Executive MBA in Italian.


Full-Time MBA Key Facts


1-year Full-Time MBA
A challenging life time experience to learn the art of management and grow personally and professionally.<
Academic expertise plus practical and applied knowledge.
One-to-one interaction between students, faculty and dedicated Staff.
A 360 degree learning experience, a rich and diverse community with students from over 30 countries and mixed academic, professional and cultural backgrounds.
New career opportunities and a network of relations worldwide.
Student club activities.
Seminar series and events to expose MBA students to knowledge and experience of top international leaders and influential scholars.
Strategic location for cultural and professional development



The 1-year Full-Time MBA is the School's flagship program with just about 100 MBA students.

The Program starts with Opening Week: a one-week MBA boot camp, during which you are asked to understand and live the essence of your forthcoming year.

Full-Time MBA structure is organized around three cornerstones: Planning and Innovation, Leading people and Processes, Controlling and Investment. These core courses represent the competence requirements of a global manager.

Students spend the first eight months of the program taking foundation courses and developing management skills followed by a two-month real-world, hands-on experience (individual internship or group consulting project), plus final Concentrations. In addition to 4 functional-based Concentrations, such as Finance, Innovation, Entrepreneurship and Marketing, the Program offers participants the possibility to further personalize their development by choosing the sector-based Track in Luxury Business Management (LBM) in partnership with LVMH and Gucci, the renowned leaders in the worldwide luxury business.

The very last part of the MBA will take place in the Arrivederci Week: Arts and Business, Telco and New media, Government-related finance, Pharma and Health, and first-hand "Made in Italy" business models.

As a major international school of management, SDA Bocconi is engaged in an active and prestigious network of exchanges, collaborations and interactions with peer institutions. The International Exchange Program offers selected candidates the opportunity to spend 3 to 4 months of the program at another top business school. MBA students have full access to Career Service, which organizes one-to-one career advising and coaching, workshops, corporate presentations, company days, CV book and job postings. Career management and recruiting activities allow participants to get in touch with a wide range of national and international companies.

The SDA Bocconi MBA places 1st in the world as the best value for money,this is according to the latest Bloomberg Businessweek's ranking of return on for the best MBA programs around the world.


International Exchange Program

The opportunity to complete the MBA abroad at one of the top international Partener Institutions. As a major international school of management, SDA Bocconi is engaged in an active and prestigious network of exchanges, collaborations and interactions with its peer institutions. The International Exchange Program offers selected candidates the opportunity to spend the last months of the program at around 30 prestigious international institutions

The Exchange Program Network

Europe
ESSEC Business School (Cergy-Pontoise); HEC MBA (Jouy-en-Josas); IE, Instituto de Empresa (Madrid); KOC University, Graduate School of Business (Istanbul); London Business School (London); MBS, Manchester Business School, University of Manchester (Manchester); RSM, Rotterdam School of Management, Erasmus University (Rotterdam)

USA
Babson College (Babson Park, MA); Fuqua School of Business, Duke University (Durham, NC); The Johnson School at Cornell University (Ithaca, NY); Tuck School of Business at Dartmouth (Hanover, NH); UCLA Anderson School of Management, University of California, Los Angeles (Los Angeles, CA); UNC Kenan-Flagler Business School, University of North Carolina (Chapel Hill, NC); The University of Chicago Booth School of Business (Chicago, IL); Warrington College of Business Administration, University of Florida (Gainesville, FL); Wharton School, University of Pennsylvania (Philadelphia, PA);

Canada
Rotman School of Management, University of Toronto (Toronto, ON); Sauder School of Business, University of British Columbia (Vancouver, BC); Schulich School of Business, York University (Toronto, ON);

Australia
AGSM MBA Program Australian School of Business, University of New South Wales (Sydney, NSW);

Brazil
FGV-EAESP, Fundação Getulio Vargas, Escola de Administração de Empresas de São Paulo (São Paulo)

China
CEIBS, China Europe International Business School (Shanghai); HKUST Business School - The School of Business and Management, The Hong Kong University of Science and Technology (Hong Kong); Tsinghua SEM - School of Economics and Management, Tsinghua University (Beijing)

India
ISB - Indian School of Business (Hyderabad)

Japan
Graduate School of International Management, International University of Japan (Niigata); Keio Business School, Keio University (Yokohama Kanagawa)


Other courses offered by SDA Bocconi




About SDA Bocconi School of Management

The leading School of Management in Italy and the only Italian School present in all of the most important International rankings (Financial Times, Bloomberg Businessweek, The Economist, Forbes), SDA Bocconi has established itself as a European leader in higher education.

SDA Bocconi School of Management is part of Università Bocconi, the first Italian University to grant a degree in economics. For over a century, Bocconi has played a leading role in Italy's social and economic modernization.

SDA Bocconi has been engaged in the promotion and organization of executive education since 1971, with an International approach. The School's vision of empowering life through knowledge and imagination lies behind its program offerings: Executive Education Open and Custom Programs, MBA and Master Programs, for the development of individuals, companies, institutions and economic systems.

Choosing SDA Bocconi and coming to Milano means choosing a vibrant environment, the entrepreneurial, financial and industrialized center of Italy, a doorway to Europe. In short, a wealth of international contacts and opportunities.

And Milano, of course, is culture, fashion, design, food and the art of living.

Latest SDA Bocconi Rankings

The leading School of Management in Italy and the only Italian School on the top of the charts of all main International Rankings, SDA Bocconi has established itself as a European leader in higher education.

Accreditations: AACSB, AMBA, EQUIS

Current ranks:

FINANCIAL TIMES:
#7 EU - #25 WW Top MBAs for women 2018
#9 EU - #31 WW Global MBA Rankings 2019
#6 EU European B-Schools Rankings 2018
#6 EU - #7 WW Custom Education Rankings 2018
#7 EU - #11 WW Executive Education combined Rankings 2018

THE ECONOMIST:
#5 EU Full-Time MBA Ranking 2018
#24 WW Full-Time MBA Ranking 2018

QS - TOP MBA
#10 EU QS Global MBA Rankings 2019 - Europe
#23 WW QS Global MBA Rankings 2019
#10 EU QS EMBA Rankings 2018 - Europe
#19 WW QS Global EMBA Rankings 2018

BLOOMBERG BUSINESSWEEK:
#6 EU - #39 WW Best B-Schools Rankings 2018

FORBES:
#5 The Best International MBAs 2017 (1-year, non-US Programs)