European Centres of Academic Excellence
Cranfield is continuing to expand its Energy postgraduate portfolio by launching the UK's only course dedicated to Biofuels Process Engineering.



The MSc in Biofuels Process Engineering has been uniquely developed to deliver qualified engineers of the highest standard into the field of biofuels who are equipped with knowledge and practical experience of methodologies employed in biofuels research and process technology.
With many countries signing legally binding targets for renewable energy usage, graduates will be in demand across the world to continue the development of scalable biofuels solutions.
This new addition joins MSc's in Renewable Energy Engineering, Carbon Capture and Transport, Process Systems Engineering, Energy Systems and Thermal Processes and Advanced Mechanical Engineering within the Department of Offshore, Process and Energy Engineering at Cranfield University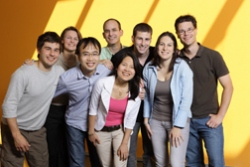 Simulation sciences is taken to mean those disciplines which, on the one hand, deal with basic methodological principles and, on the other hand, with applications of computer simulations in natural science and engineering. Due to the exponential development of modern high-performance computers, these disciplines are gaining ever greater significance and now represent the third pillar of research complementing experiment and theory.

The program is aimed at students with a prior degree in a natural science, engineering, mathematics or computer science. Each student will be mentored by a scientific and administrative supervisor.
The School of Chemistry has an outstanding reputation for research and one of the largest and best supported chemistry research schools in Europe. We are a major partner in the Manchester Interdisciplinary Biocentre (MIB), in the Photon Science Institute and Dalton Nuclear Institute. Industry provides support for centres in:
Biocatalysis
Organic Materials
Radiochemistry
Nanoporous Materials
Mass Spectrometry
Research Programmes
Research topics may be chosen from the above specialist fields as well as the more traditional chemistry areas.

Taught Programmes
MSc Chemistry/Analytical Chemistry

This MSc is designed primarily for International students either to act as preparation for a PhD or to broaden research experience and knowledge of chemistry within the context of the English language.

More information is available on http://www.chemistry.manchester.ac.uk/postgraduate/.
Oxford Brookes University houses one of the premier Arts Schools in the UK, renowned for innovative cross-disciplinary approaches to creative practices in Film studies, Fine Art, Design, Music and Publishing.
The School of Arts is a leading centre for teaching and research in creative practice where practitioners and writers work closely with students in a stimulating environment. Our location provides access to some of the worlds best Libraries, Museums and Galleries including the Bodleian Library, Modern Art Oxford and the Ashmolean Museum. Our specialist research units exhibit unique and interdisciplinary approaches to contemporary Arts practice.
Researchers are engaged in activities as diverse as writing about the films of David Lynch and Pedro Almodovar, curating cutting-edge Arts events and analyzing the music of Radiohead and Puccini.
SDA Bocconi School of Management, Milano, Italy
Master of Public Management (MPM)
Teaching international policies and best practices, the Program encourages an independent, transparent and flexible approach to public management. Through MPM, you could benefit from the fruits of a long, active and successful collaboration between a network of governmental institutions, international organizations and NGOs.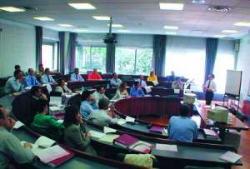 Full-time Master of Business Administration (MBA)
The SDA Bocconi full-time MBA lasts one year. It is an intense program that maximizes learning chances in a limited scope of time. The MBA curriculum is designed to cater for the realities of the current marketplace.
Master of Management in Food & Beverage (MFB)
The program blends culture and methodology with lessons focused on a specific knowledge base and skill sets fundamental for the industries of Food & Beverage.