International Centres of Academic Excellence
The Pharmacy course of study currently lasts 5 years. The study program makes it possible for the undergraduates to specialise adequately according to their interests by choosing from recommended and optional subjects besides the compulsory disciplines.
The concept of the program corresponds with the contemporary state and standard of pharmaceutical sciences, the needs of the pharmaceutical practice in the European context, and it creates a base for the postgraduate studies.
Research Areas
* Chemically or physical-chemically oriented research
* Biologically and medically oriented research
* Pharmacy praxis oriented research
The University is a large specialized academic and research center which consists of the following departments:
Radio Engineering and Telecommunication
Electronics
Automation and Information
Technologies in Management
Computer Science
Engineering and Economics
Humanitarian Institute
extramural faculty

.

The teaching staff consists of 550 experienced members including professors, assistant professors, D. Sc., PhD, the State Prize laureate academicians, honorable scientists, etc.

Bachelor's (23 programs), Specialists and Master's (12 programs) degrees make a strong basis for future career building. Postgraduate study offers 26 programs for a degree of the Candidate of Science and 15 – for a degree of the Doctor of Science.
The A. Gary Anderson Graduate School of Management (AGSM) at the University of California, Riverside is one of the nation's fastest growing business graduate schools.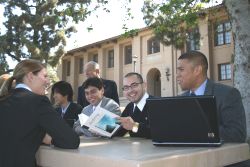 As part of a world-class research institution, AGSM is shaping the future by developing leading thinkers who will stand at the forefront of business growth.

Ranked in the top 100 best graduate business schools by U.S. News & World Report, AGSM offers a MBA Program that promises University of California excellence and features a faculty of preeminent scholars and practitioners in their fields.

AGSM also offers a one-year Master of Professional Accountancy (MPAc) Program, designed to prepare students to become accounting and auditing professionals.
MBA & Engineering - a special MBA program for technical management careers
The MBA&E is an international programme intended mainly for technical professionals. The target positions of graduates are such as project or product manager.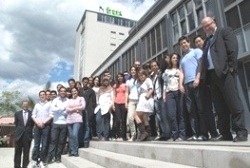 Two specialization options are offered. The Interdisciplinary Management specialization prepares the students for work in complex technical projects. The Business Process Outsourcing (BPO) option provides skills for managing work processes that cross organisational and functional boundaries.

In the practice oriented programme, much learning takes place in diverse team environments. Our lecturers are experienced practitioners and the programme includes multiple excursions each semester.

With its great variety of business, science and culture, Berlin offers an ideal study location.
The English-language interdisciplinary Master's program in Modern Indian Studies at the Centre for Modern Indian Studies (CeMIS) integrates perspectives from the humanities, the social sciences and economics. Thematically, inequality and diversity link our analyses of modern Indian politics, history, society, religion and economy.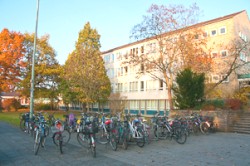 MA students select from a wide range of interdisciplinary courses offered by lecturers and researchers from CeMIS, and from the faculties of the Social Sciences, Humanities, and Economics. These are complemented by courses taught by international visiting scholars. Courses in modern Indian languages are part of the program.
This MA is a two-year course, including a semester at a South Asian partner universities.
Tuition fee EUR 500/semester + approx. EUR 217 service fees/semester