European Centres of Academic Excellence
From molecules… to ecosystems!

Are you fascinated by the complexity of ecosystems and their functions?
Are you interested in exploring global change at its basis?
Do you want to study in an international academic environment of scientific innovation and excellence?
Contact us: Amaryllis Vidalis (Dr. rer. nat.), Email: mes@gwdg.de
Are you considering a healthcare degree offered in a University with reputable tradition?

Join our international programmes!



Undergraduate studies in English or French

1. Medicine (6 years)
2. Dental Medicine (6 years)
3. Pharmacy (5 years)

Why UMPh Cluj-Napoca?

At UMPh, you'll discover an academic community with dedication to education, patient care and research, in line with the three-part mission the University has undertaken.

Students have access to advanced teaching and training to get prepared for specialty practice and research careers. It is in this context that our graduates are achieving competence and satisfaction in an increasingly diverse and demanding society.

The University is proud to welcome students in a multicultural and inspiring city and in its vibrant campus.

Contact:

"Iuliu Hatieganu" University of Medicine and Pharmacy
www.umfcluj.ro
Telephone: 0040-264-406843
E-mail: studentistraini@umfcluj.ro
Discover your potential. Then Exceed it.
Ranked 63rd out of 75 European Business Schools, the Business School is world renowned for the quality of its teaching, research, student experience and equipping students with the transferable skills required for the competitive global graduate market.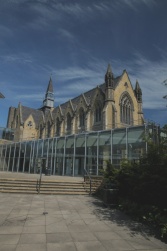 Over 1000 students from 68 countries choose to study with us in the following disciplines:
Accounting and Finance

International Business

Management

Marketing

Work and Employment Relations
Starting in September the MSc Enterprise is an exciting and unique addition to the Business School and aims to expand your entrepreneurial skills whilst also developing economic and social values.

We are also pleased to announce further scholarships for European students applying for our world leading MSc in International Business.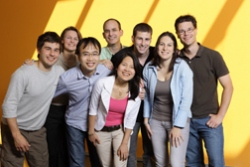 Simulation sciences is taken to mean those disciplines which, on the one hand, deal with basic methodological principles and, on the other hand, with applications of computer simulations in natural science and engineering. Due to the exponential development of modern high-performance computers, these disciplines are gaining ever greater significance and now represent the third pillar of research complementing experiment and theory.

The program is aimed at students with a prior degree in a natural science, engineering, mathematics or computer science. Each student will be mentored by a scientific and administrative supervisor.
I believe that a business school in the third IBS is a university that combines the teaching of academic theory with teaching the ever so important practical skills needed to succeed in business life.

IBS teachers "practise what they preach": with most of their professors coming from a business background, IBS students get a glimpse of the real business world. The outstanding practical skills of IBS students are highly valued by the biggest multinational corporations, our crucially important stakeholders, who employ IBS graduates worldwide in the area of Marketing, Sales, Finance, Logistics, HR, Arts Management, or any position indeed
BA Programs
BA in Business Studies
BA in International Business Relations
BA in Finance and Accounting (BAFIN)
BA in Arts Management (BAAM)
BA in Travel and Tourism Management (BATTM)