Centers of Academic Excellence
Southern New Hampshire University, located about one hour north of Boston, offers Bachelors', Master's and Doctoral degrees in Business, Liberal Arts, and Education including an excellent one year Global MBA, and strong programs in Accounting, Finance, IT, Game Design, and International Business. An intensive ESL program is available.



Our more than 700 international students come from nearly 70 countries so we know how to serve international students. Our graduates have found jobs in such companies as IBM, American Express, Mastercard International, Hyatt Hotels International, General Electric, and many more.

Southern New Hampshire University
2500 N. River Rd
Manchester, NH., 03106, USA
Tel: 603.645.9629
Contact: Steve Harvey
Email: s.harvey@snhu.edu

International MBA




The Graduate School of Business at FIU is characterized by its active learning environment that extends beyond the classroom into the surrounding community, and across borders. Students are immersed in Miami, a city that is recognized worldwide as the "Gateway to the Americas" and as a world-class trade and commerce hub. FIU's Business School brings together people from all over the world with a diversity of backgrounds, experiences, and cultures to create a unique learning environment.

The full-time, one-year International MBA is a lock-step program and it is completed in four quarters (55 credit hours). Students take all core courses, including a foreign language (Spanish, Portuguese, Mandarin, or advanced business English) during the fall, winter, and spring quarters, leaving the summer quarter free for a business internship, specialization courses, or a study abroad.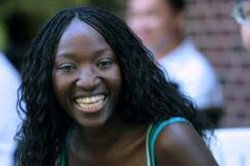 Brandeis International Business School teachs cutting-edge theory and connects students to best practices in business and policy.

International to the Core:
From introductory course on Globalization to advanced electives, the IBS experience is international. 60% of the students come from 79 countries and international experiences are built into our programs in partnership with major foreign schools and companies.

World-class Faculty:
Faculty include not only distinguished researchers in international finance, business and economics, but also leading practitioners in banking, investments and consulting. Classes are interactive, informal, small, and students know their professors well.

Boston:
Seven major universities are located in the Boston area. Students enjoy an extraordinary wealth of activities, clubs, restaurants and sports. Boston is also an important center of finance, technology and consulting.