European Centres of Academic Excellence
MBA Information Management
MSc in Energy Management

Looking for a new start in the New Year?
Aberdeen Business School offers a large selection of postgraduate courses beginning in January. These include some brand new courses including our MBA Information Management and MSc in Energy Management.
With flexible options to learning including excellent online study through Moodle. Postgraduate study at Aberdeen Business School is the smart and affordable way to improve your career prospects. The School is part of the Robert Gordon University which is consistently rated as one of the top UK modern universities.
The MBA&E is an international programme intended mainly for technical professionals. The target positions of graduates are such as project or product manager.



Two specialization options are offered. The Interdisciplinary Management specialization prepares the students for work in complex technical projects. The Business Process Outsourcing (BPO) option provides skills for managing work processes that cross organisational and functional boundaries.
In the practice oriented programme, much learning takes place in diverse team environments. Our lecturers are experienced practitioners and the programme includes multiple excursions each semester.
With its great variety of business, science and culture, Berlin offers an ideal study location.
Leicester's School of Management is one of the UK's largest providers of distance learning management education, as well as its largest AMBA accredited MBA provider.

Based at a recent recipient of the Times Higher University of the Year Award, the School boasts world leading research staff, award winning levels of student satisfaction, United Nations approval and Association of Business Schools membership.
Our full-time and distance learning courses have been developed with the professional in mind and offer you many opportunities for career enhancement. Our wide range of option modules provide you with the flexibility to tailor your study around your interests and also provide you with the skills and knowledge to move into a variety of careers or into further postgraduate research.
Contact: ulsmpgadmiss@le.ac.uk
MBA International Program

The MBA International Program addresses key themes, like innovation and entrepreneurship, change management, supply chains, human capital and knowledge management. Through a rich curriculum, structured on a unique learning model, the program fosters a new generation of management professionals and business executives.
Quality is guaranteed as the MBA International is officially accredited by the Association of MBAs (AMBA).
An outstanding feature of the program is the Immersion Project. It can involve a Field Study Consulting Project, an International Internship, a Business Plan for a student initiated venture or an individual project. It offers the opportunity for immersion in a business environment by working for 3 months on a real-company problem. A significant number of our students get job offers while they do their Immersion Project.
SDA Bocconi School of Management, Milano, Italy
A fully international perspective through its contents, faculty members and students. A thorough knowledge of the political, economic and social context in which health care systems operate around the world.
As a participant, you will spend full-time 12 months in acquiring the specific skills needed to take on management roles in the private industry (pharmaceutical, medical device and biotech companies), government and international organizations, and health care providers.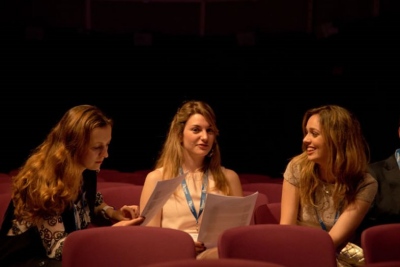 A one-year full-time Program provides you with solid public management tools.

Teaching international policies and best practices, the Program encourages an independent, transparent and flexible approach to public management. Through MPM, you could benefit from the fruits of a long, active and successful collaboration between a network of governmental institutions, international organizations and NGOs which could even become your next career move. The SDA Bocconi full-time MBA lasts one year. It is an intense program that maximizes learning chances in a limited scope of time. The MBA curriculum is designed to cater for the realities of the current marketplace.

It encourages students to go beyond a conventional business model through creative thinking and a distinguished problem-solving approach.