International Centres of Academic Excellence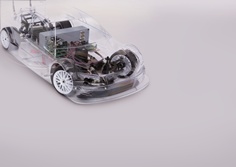 Starting in the winter semester 2012/13, the University of Kaiserslautern (Germany) and the Fraunhofer Institute for Experimental Software Engineering are offering their established postgraduate distance learning course to engineers seeking to advance their education while working.

The four-semester distance education program targets computer scientists (information systems), engineers (mechanical or electrical), as well as mathematicians and physicists, who want to expand their qualification profiles with skills in the field of software engineering for embedded systems and related new technologies. The course concludes with a Master's degree in Engineering issued by the University of Kaiserslautern. Applying engineers must prove at least two years of work experience in the area of software development.

Deadline for the applications is 31st August 2012
Contact: zfuw@zfuw.uni-kl.de
Oxford Brookes University houses one of the premier Arts Schools in the UK, renowned for innovative cross-disciplinary approaches to creative practices in Film studies, Fine Art, Design, Music and Publishing.
The School of Arts is a leading centre for teaching and research in creative practice where practitioners and writers work closely with students in a stimulating environment. Our location provides access to some of the worlds best Libraries, Museums and Galleries including the Bodleian Library, Modern Art Oxford and the Ashmolean Museum. Our specialist research units exhibit unique and interdisciplinary approaches to contemporary Arts practice.
Researchers are engaged in activities as diverse as writing about the films of David Lynch and Pedro Almodovar, curating cutting-edge Arts events and analyzing the music of Radiohead and Puccini.
The School has an outstanding reputation for research and one of the largest and best supported chemistry research schools in Europe. We are a major partner in the Manchester Interdisciplinary Biocentre (MIB), in the Photon Science Institute and Dalton Nuclear Institute. Industry provides support for centres in:
Biocatalysis
Organic Materials
Radiochemistry
Nanoporous Materials
Research Programmes
Research topics may be chosen from the above specialist fields as well as the more traditional chemistry areas.

Taught Programmes
MSc Chemistry/Analytical Chemistry
10% Fee Awards available for September 2012

This MSc is designed primarily for International students either to act as preparation for a PhD or to broaden research experience and knowledge of chemistry within the context of the English language.
This English Master programme is unique in its precise tailoring to the needs of the industry. Graduates do not only possess cutting-edge technological competence but also excellent management and engineering skills – perfect pre-requisites for a high-flying career in software engineering.
Course structure:
Four semesters in total; two semesters cover theoretical knowledge, third and fourth semester are dedicated to practical application as a (paid) intern in a company.
Admission requirements:
Bachelor degree in information technology comprising at least three years of theoretical studies, with emphasis on software engineering, programming, database systems and computer networks. Additional professional experience in the software industry is strongly recommended.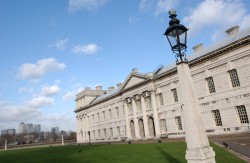 Want to get ahead in business?
The University of Greenwich, Business School offers a wide range of postgraduate programmes designed to enhance careers.
We ensure that our students are trained in cutting-edge practice by constantly revising our programmes to reflect current business priorities and the demands of employers.
Programmes include:



Accounting and Finance
Finance and Investment
Financial Management
International Banking and Finance
Doctor of Business Administration
Executive MBA (by Supported Open Learning)
Greenwich MBA
International Business





Project Management for Logistics
Transport and Logistics Management
Business and Financial Economics
Events Management
International Human Resource Management
Personnel and Development
Public Relations
Strategic Marketing Communications
International Tourism Management