European Centres of Academic Excellence
Enhance your employability with Nottingham Business School
Nottingham Business School is one of the UK's largest with over 5,000 students, based in the heart of Nottingham city.
With over 30 years' experience, we have developed a wide range of business courses which will equip you with skills that are greatly valued by employers. Whether you want to delve deeper into the world of business, or gain a competitive edge in the job market, then Nottingham Business School is the right choice for you.
Our postgraduate courses include Management and specialist areas such as Marketing, Economics and Finance. Students on our full-time Masters courses will receive a free iPad 3 to enhance their learning.
Take a look around Nottingham Trent University through our Virtual Open Day.
LOOKING TO GAIN AN INTERNATIONALLY RECOGNISED PROFESSIONAL QUALIFICATION WITH EXCITING CAREER PROSPECTS?
If so, the College of Estate Management (CEM), a leading provider of supported distance learning for the property and construction industry, is welcoming applications for the following courses: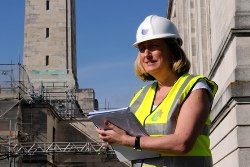 Diploma in Construction Practice
Diploma in Surveying Practice
BSc(Hons) in Building Services Quantity Surveying
BSc(Hons) in Building Surveying
BSc(Hons) in Estate Management
BSc(Hons) in Property Management
BSc(Hons) in Quantity Surveying
Degree courses are awarded by the University of Reading and are generally accredited by RICS and/or CIOB.
Email: courses@cem.ac.uk | Telephone: +44 (0)118 921 4696 | Website: www.cem.ac.uk
Like our page on Facebook | Follow us on LinkedIn | Follow us on Twitter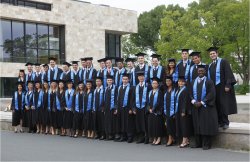 The program is aimed at students with a prior degree in law or business/economics and who wish to combine theoretical knowledge with practical training in law and international finance.

The curriculum is interdisciplinary, with emphasis on the EU and the US. The ILF faculty comprises leading academics and experienced practitioners from Europe's financial world e.g. law firms, banks, central banks, regulatory authorities and the European Central Bank.

Located in Frankfurt am Main, Germany, the major financial center in Europe, the ILF provides the ideal location to train professionals to deal with current and future legal and financial challenges. It would indeed be the perfect location to enhance your career to the next level or upgrade your knowledge. The ILF celebrates its 10th anniversary in 2012!
ZLC is a research institute established by the Government of Aragon in Spain in partnership with the Massachusetts Institute of Technology and the University of Zaragoza. ZLC was launched with the mission to establish in Zaragoza an international center of excellence for education and research in Logistics and SCM that actively engages with industry and the public sector to develop and disseminate knowledge.

Students from around the world study at ZLC on the path to positions in leading companies and universities. Courses:



MIT-Zaragoza Dual Degree Programs
MIT-Zaragoza PhD in Logistics and SCM
MIT-Zaragoza Executive Education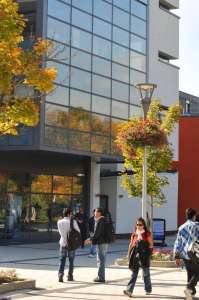 Msc Business Systems Integration (with SAP Technology)
Msc Computational Mathematics with Modelling
Msc Information Systems Management
MSc Advanced Computing

The School is home to two of the UK's highly-rated departments - Information Systems & Computing, and Mathematical Sciences, with a large and thriving student population of over 1300 undergraduates, over 180 Masters students, 140 PhD students and over 80 academic staff.
The School hosts seven world-class research centres and one University Interdisciplinary research centre, in which our academics come together to pursue the cutting-edge research for which they are internationally renowned.