European Centres of Academic Excellence
The University of Leicester School of Management is increasingly recognised as one of the top management schools within the UK, with an excellent international reputation for the development and teaching of highly stimulating business administration and management. It certainly boasts all the credentials which you might expect from a recent recipient of The Times Higher University of the Year Award.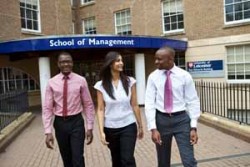 Full-time courses:
MBA
MSc Finance
MSc Management
MSc Management, Finance and Accounting
MSc Marketing
The MBA, MSc Finance, MSc Management and MSc Marketing are also available via distance learning. As a distance learning student you will probably be combining the challenge of study with the demands of work and family life.
Cranfield University – Postgraduate opportunities with excellent career prospects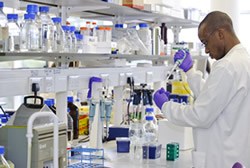 Cranfield Health is one of five schools at Cranfield University – the UK's only wholly postgraduate university specialising in science, technology and management.

We work closely with the world's leading organisations; helping to develop the technology and techniques which have a global effect on people's health and wellbeing. Collaborations with leading organisations such as GlaxoSmithKline, Pfizer, Philips, Quintiles and Unilever inform our variety of Masters programmes; ensuring they meet the requirements of industry and making our graduates sought after all over the world.
Analytical Biotechnology
Clinical Research
Food Chain Systems

Health Operations
Health and the Environment
Medical Diagnostics
Nanomedicine
*Bursaries are available.
Discover your potential. Then Exceed it.
Ranked 63rd out of 75 European Business Schools, the Business School is world renowned for the quality of its teaching, research, student experience and equipping students with the transferable skills required for the competitive global graduate market.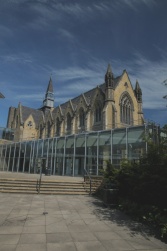 Over 1000 students from 68 countries choose to study with us in the following disciplines:
Accounting and Finance

International Business

Management

Marketing

Work and Employment Relations
Starting in September the MSc Enterprise is an exciting and unique addition to the Business School and aims to expand your entrepreneurial skills whilst also developing economic and social values.
We are also pleased to announce further scholarships for European students applying for our world leading MSc in International Business.

The School of Law at the University of Manchester boasts a reputation of excellence in the postgraduate field and consequently attracts a large number of postgraduate students. Our staff have a broad range of research interests and expertise, the School provides excellent teaching.
The University Library is one of the four principal academic libraries in the UK, and is an official depository for European Union and United Nations documents. The Law Library has excellent holdings in English law, as well as a valuable range of Commonwealth and American materials.
With a proud tradition in legal education and a first-class research portfolio, the School of Law provides a stimulating and dynamic environment in which to further your studies.
The MA in Contemporary European Studies (Euromasters) is an innovative two-year Masters programme, which provides students with a fantastic international learning experience in:
University of Bath
Freie Universitšt Berlin
Humboldt Universitšt zu Berlin
Universidad Carlos III de Madrid
Sciences Po Paris
Charles University, Prague
Universitŗ degli Studi di Siena,
University of Washington (Seattle)
Students gain a broad comparative understanding of the EU, US politics, policy and social evolution and specialist knowledge of issues in the Euro-Atlantic area.
The Euromasters is highly regarded by employers for their depth and breadth of knowledge and analysis. The hands-on international experiences graduates gain is valued highly.