European Centres of Academic Excellence
Bucerius/WHU Master of Law and Business (MLB) – Joachim Herz Program

The Bucerius Law School and WHU – Otto Beisheim School of Management combine the dynamism and experience of two exceptionally successful German private universities known for the consistent international orientation of their curricula. Get a different perspective, benefit from a joint degree in Law and Business!



Intensive one-year program for law or business/economics graduates with at least two years of work experience
Language of instruction: English, German classes offered
Unique interdisciplinary approach to legal and business topics
Excellent academic standards
Close link between theory and practice
International faculty, international student body
Internship and active career planning

Please find information regarding application documents and scholarship opportunities at www.bucerius.whu.edu or call us at +49 (0)40 30706-226.

Application deadline: March 31, 2011
Bachelor of Arts in International Hospitality Management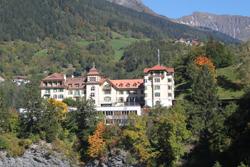 The 3- and 4-year hotel management programs are designed to lay the foundation for those who want a successful and challenging career in the hospitality industry.

The hospitality curriculum provides an array of topic areas in hotel operations and in hotel management including, marketing, human resources, tour operating, events and convention management to mention just a few.

At the Swiss School Campus you will become part of a lively and spirited community of students from around the globe and importantly, from Switzerland as well.

Next intakes: 8th August 2011 and 16th January 2012 – apply now and reserve your place for study.
SDA Bocconi School of Management, Milano, Italy
Master of Public Management (MPM)

A one-year full-time Program provides you with solid public management tools.

Teaching international policies and best practices, the Program encourages an independent, transparent and flexible approach to public management. Through MPM, you could benefit from the fruits of a long, active and successful collaboration between a network of governmental institutions, international organizations and NGOs which could even become your next career move.


Full-time Master of Business Administration (MBA)

The SDA Bocconi full-time MBA lasts one year. It is an intense program that maximizes learning chances in a limited scope of time. The MBA curriculum is designed to cater for the realities of the current marketplace.

It encourages students to go beyond a conventional business model through creative thinking and a distinguished problem-solving approach.


Master of Management in Food & Beverage (MFB)

The program blends culture and methodology with lessons focused on a specific knowledge base and skill sets fundamental for the industries of Food & Beverage. Lessons from top academia, experts and professionals are at the core along with the privileged access to the true Italian culture and traditions.