European Centres of Academic Excellence
LOOKING TO GAIN AN INTERNATIONALLY RECOGNISED PROFESSIONAL QUALIFICATION WITH EXCITING CAREER PROSPECTS?
If so, the College of Estate Management (CEM), a leading provider of supported distance learning for the property and construction industries, is welcoming applications for the following courses::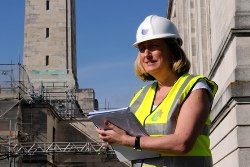 BCSC Diploma in Shopping Centre Management
Diplomas in Surveying Practice and Construction Practice
BScs in Building Services Quantity Surveying, Building Surveying, Construction Management, Estate Management, Property Management and Quantity Surveying
PGDip/MSc Conservation of the Historic Environment
PGDip/MSc Facilities Management
PGDip/MSc Surveying
Awards are made by the University of Reading and many courses are accredited by professional bodies including RICS, CIOB, BCSC and BIFM.
Email: courses@cem.ac.uk | Telephone: +44 (0) 118 921 4696 | Website: www.cem.ac.uk
Like our page on Facebook | Follow us on LinkedIn | Follow us on Twitter
Leicester's School of Management is one of the UK's largest providers of distance learning management education, as well as its largest AMBA accredited MBA provider.

Based at a recent recipient of the Times Higher University of the Year Award, the School boasts world leading research staff, award winning levels of student satisfaction, United Nations approval and Association of Business Schools membership.
Our full-time and distance learning courses have been developed with the professional in mind and offer you many opportunities for career enhancement. Our wide range of option modules provide you with the flexibility to tailor your study around your interests and also provide you with the skills and knowledge to move into a variety of careers or into further postgraduate research.
Contact: ulsmpgadmiss@le.ac.uk
The MSc course in Accounting and Finance of the Athens University of Economics and Business (AUEB) is a leading European postgraduate program which has been operating successfully since 2004.
The program has been designed to offer high-quality specialized scientific knowledge in the fields of Accounting and Finance, focusing on current international developments in the area. The program is offered on both a full-time and a part-time basis.
The one-year full-time program is designed for students who have recently graduated and seek to continue their studies at the postgraduate level, while the two-year part-time program meets the needs of business executives. For each of the abovementioned courses, students can major in Accounting or in Finance.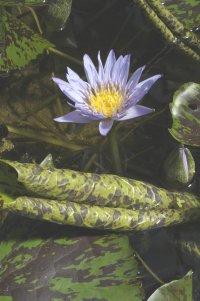 The goals of this new B.Sc. course are ambitious: Young students will learn modern methods, both in ecology and in molecular (bio-) sciences. They will be exposed to the most recent developments in both fields in a very early phase of their studies, and they will become involved in research activities of leading research teams in their respective fields.
Lectures provide necessary background knowledge, but we expect an understanding of natural sciences, in particular biology, from school or the willingness to independently refresh this knowledge. Most teaching modules comprise practical work, field and laboratory courses or seminars – students will receive practical training and they will frequently interact with lecturers and other students.
Warwick Chemistry is one of the top departments in the UK and is an international centre of excellence for the Chemical Sciences. Our research-led teaching spans the full range of traditional sub-disciplines as well as several exciting interdisciplinary themes. The excellence of our research is demonstrated by Warwick Chemistry holding one of the largest EPSRC Research Grant Portfolios of any UK University Chemistry Department.

We currently offer the following postgraduate programmes:
MSc in Analytical Science: Methods and Instrumental Techniques (AS:MIT)


MOAC Doctoral Training Centre:
MSc + PhD in Mathematical Biology and Biophysical Chemistry (MBBC)


MSc in Chemistry with Scientific Writing (CSW)


MSc in Scientific Research and Communication (SRC)