European Centres of Academic Excellence
SDA Bocconi School of Management, Milano, Italy
Master of International Healthcare Management, Economics and Policy (MIHMEP)

A fully international perspective through its contents, faculty members and students. A thorough knowledge of the political, economic and social context in which health care systems operate around the world.

As a participant, you will spend full-time 12 months in acquiring the specific skills needed to take on management roles in the private industry (pharmaceutical, medical device and biotech companies), government and international organizations, and health care providers.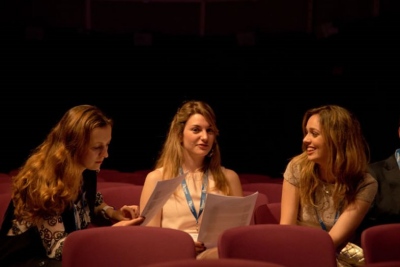 Master of Public Management (MPM)

A one-year full-time Program provides you with solid public management tools.

Teaching international policies and best practices, the Program encourages an independent, transparent and flexible approach to public management. Through MPM, you could benefit from the fruits of a long, active and successful collaboration between a network of governmental institutions, international organizations and NGOs which could even become your next career move.


Full-time Master of Business Administration (MBA)

The SDA Bocconi full-time MBA lasts one year. It is an intense program that maximizes learning chances in a limited scope of time. The MBA curriculum is designed to cater for the realities of the current marketplace.

It encourages students to go beyond a conventional business model through creative thinking and a distinguished problem-solving approach.


Global Executive Master of Business Administration (MBA)

The Global Executive MBA provides a high-quality business education for executives who desire to expand the scope of their careers and move toward more international business initiatives.

It is a launching pad for the career phases to come and an integrated preparation for senior management roles.


Master of Management in Food & Beverage (MFB)
The program blends culture and methodology with lessons focused on a specific knowledge base and skill sets fundamental for the industries of Food & Beverage. Lessons from top academia, experts and professionals are at the core along with the privileged access to the true Italian culture and traditions.


Master in Corporate Finance (MCF)

The mission of the Program is to prepare students to offer high quality solutions to financial problems, both operationally and strategically. The Program is designed to provide you with the most advanced techniques of Financial Management and with an accurate knowledge of the principles that lie behind sound financial decisions: a fine blend of leadership and respect for others, ethics and the appreciation of diversity.


EBS Business School is one of Germany's leading business schools at the forefront of education and business excellence. EQUIS accredited and with outstanding contacts to over 200 international organizations and partner universities worldwide.
The EBS Full-time MBA offers an Accelerated Track of 12 months for students with an advanced academic degree and extensive work experience, a 16 months Gateway to Germany Track that prepares international students for a career in the German corporate world, and an International Track of 16 months including an integrated study experience abroad.
The curriculum will deliver a solid foundation in management, leadership and problem-solving skills. Students will tackle contemporary business issues in the classroom, in discussion with management representatives, and in hands-on projects with international companies.
Programme starts in September.