European Centres of Academic Excellence
LOOKING TO GAIN A PROFESSIONAL QUALIFICATION WITH EXCITING CAREER PROSPECTS?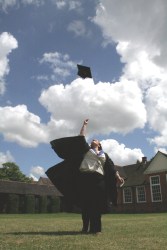 If so, the College of Estate Management (CEM), a leading provider of supported distance learning for the property and construction industries, is now welcoming applications for the following courses:

Diploma in Surveying Practice
Diploma in Construction Practice
BScs in Building Services Quantity Surveying, Building Surveying, Construction Management, Estate Management, Property Management and Quantity Surveying
PGDip/MSc in Surveying
MSc in Surveying – Construction Management route
RICS Postgraduate Diploma in Project Management
MBA in Real Estate and Construction Management

Courses are accredited by a range of professional bodies including RICS and CIOB.

For further information please visit www.cem.ac.uk, email courses@cem.ac.uk
or telephone +44 (0) 118 921 4696.
Undergraduate courses in:
Sports Science / Biological and Biomedical Science / Psychology / Criminology / Political & International Studies / Development Studies / Environmental Management / Complementary Medicine / Health Sciences
Postgraduate courses in:
Strength & Conditioning / Biomedical Modelling / Forensic Psychology / Health Psychology Complementary Health / Tourism / International Relations / Public Health Risk & Safety / Global Governance and Public Policy
Why study Health & Social Science at Middlesex?
· State-of-the-art teaching facilities as part of £100 million investment
· Opportunities for placements and work experience
· International student population and opportunities to study in Dubai and Mauritius
· Key research centres in Flood Hazard, Cancer Research and Social Policy
· Strong links with NHS Trusts, governmental organisations and local communities
SDA Bocconi School of Management, Milano, Italy
Master of Public Management (MPM)
Teaching international policies and best practices, the Program encourages an independent, transparent and flexible approach to public management. Through MPM, you could benefit from the fruits of a long, active and successful collaboration between a network of governmental institutions, international organizations and NGOs.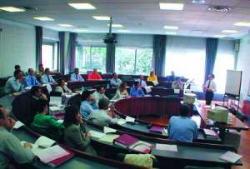 Full-time Master of Business Administration (MBA)
The SDA Bocconi full-time MBA lasts one year. It is an intense program that maximizes learning chances in a limited scope of time. The MBA curriculum is designed to cater for the realities of the current marketplace.
Master of Management in Food & Beverage (MFB)
The program blends culture and methodology with lessons focused on a specific knowledge base and skill sets fundamental for the industries of Food & Beverage.
SDA Bocconi School of Management, Milano, Italy
Master Program in Fashion, Experience & Design Management (MAFED)
A 12-month full-time and full-immersion international Program aimed at the culture of result oriented creativity, which implies coping with the unlimited imagination of creative people, your awareness of the beautiful and original, and the constraints of timing and the fickleness of consumers.
Executive Master in Marketing & Sales (EMMS)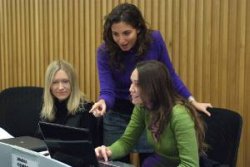 Unique learning activities: face-to-face lessons, distance learning lessons, business project. 48% of sessions are face-to-face and 52% are by distance learning. Face-to-face lessons are held in three cities: Milan, Barcelona and Madrid.
Executive Master in Strategic Human Resource Management (EMSHRM)
An international 10-months Executive Program that places an in-depth emphasis on the business context of HR management and leadership, focusing on the organizational and strategic issues influencing HR decisions.
We still accept applications for the Academic year 2011/12! Please visit our website for further information.
- Preparing for the advancement of peace and social justice Alice Salomon University of Applied Sciences
In recognition of the changes being experienced by many societies as a consequence of increasing global inter-dependence, the Alice Salomon University of Applied Sciences (ASH) is offering a Master of Arts in Intercultural Conflict Management (MA-ICM).
It aims to prepare practitioners and advocates of social justice and peace to promote, just, tolerant and peaceful societies, through a practical and theoretical understanding of conflict as well as the acquisition of skills to meet the challenges of working in culturally diverse contexts.
icm@ash-berlin.eu
www.ash-berlin.eu/icm