European Centres of Academic Excellence
Postgraduate Business Qualifications



A postgraduate business qualification from Oxford Brookes University Business School can make a real difference. Whether you are seeking to improve your career prospects, increase your salary, start your own business, or for personal development, studying for an MBA or master's degree could well be the best step forward.

There are three flexible ways to study for an MBA; Full-time, Executive (weekends) and by distance learning. We offer a wide range of full-time master's degrees in the areas of People Management, Marketing and Innovation, Hospitality, Leisure and Tourism Management, Business and Management, Accounting and Finance.

To find out more about our postgraduate business qualifications, please visit: www.business.brookes.ac.uk/postgraduate/ or email business@brookes.ac.uk Scholarships are available for the Full-time MBA programme and our full-time master's programmes.
Two innovative international distance learning Master's programs are offered by the Center for Global Politics (CGP) of Freie Universität Berlin, both responding to the globalizing world's demand of high qualified experts on international issues.




East European Studies Online

One of the Top Ten International Master's Degree Programs in Germany, the accredited EES Online program prepares its students for high-level Eastern Europe-related assignments in business, the public sector, non-governmental and international organizations. Developments in Eastern Europe are analyzed within various disciplines.


International Relations Online

The blended-learning IR Online program conveys in-depth knowledge in the field of International Relations, enabling students to tackle global issues with a balance of hard and soft-skills. IR Online is directed at young dedicated professionals wishing to occupy higher positions in governmental agencies, multinational corporations, NGOs, and intergovernmental organizations.
The School of Engineering and Design is one of the largest and most successful engineering and design Schools in the UK, providing exciting, industrially relevant undergraduate and postgraduate courses.

Brunel Engineering and Design courses feature high in UK league tables. In The Sunday Times University Guide 2011 Design featured 1st, and in The Guardian University Guide 2011 General Engineering was rated 6th in the UK.

The School's high reputation has led to extensive and close collaborative links with industry resulting in graduates enjoying excellent employment prospects.

Brunel is conveniently situated 17 miles to the west of Central London and enjoys easy access to the city centre (1 hour on the underground from the nearest town Uxbridge). We have 21 undergraduate and 22 postgraduate taught programmes in a broad range of engineering disciplines, for more information see the "read more" link.
Bachelor of Arts in International Hospitality Management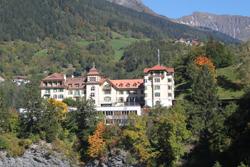 The 3- and 4-year hotel management programs are designed to lay the foundation for those who want a successful and challenging career in the hospitality industry.

The hospitality curriculum provides an array of topic areas in hotel operations and in hotel management including, marketing, human resources, tour operating, events and convention management to mention just a few.

At the Swiss School Campus you will become part of a lively and spirited community of students from around the globe and importantly, from Switzerland as well.

Next intakes: 8th August 2011 and 16th January 2012 – apply now and reserve your place for study.