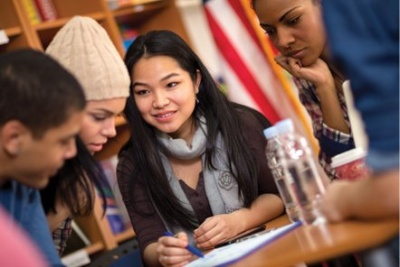 Course
B.Sc. (Hons) Geosciences and Physics
B.Sc.(Hons) Geosciences and Maths



Address
Department of Geosciences, Faculty of Science, University of Malta, Msida MSD2080, Malta


Telephone
+356 2340 3849


E-mail address
geo-sci(at)um.edu.mt



Type of course
Full-Time


Language of tuition
English


Length of course
4 years


Date of commencement
1 October


Application deadline
July


Cost / fees
Local/EU/EEA no fees apply
Non-EU/Non-EEA Euro 10,800 per annum


Accommodation
Available


Major recruiters of graduates of our programmes
Environmental authorities, Geotechnical companies, Research, Education


Admission requirements
SELT required


Programme Director
Professor Pauline Galea



University of Malta
B.Sc. (Hons) Geosciences and Physics
B.Sc.(Hons) Geosciences and Maths

The Geosciences are at the core of many of today's global issues, such as natural resources and their exploration/exploitation, climate change, geohazards and environmental problems.

The Department of Geosciences aims to develop a new generation of highly skilled geoscientists, who will have a rigorous scientific education in the natural and earth sciences, field and computational proficiency, as well as hands-on experience with modern equipment and facilities.

Geoscience graduates have a holistic understanding of how the Earth works and how to solve real-world problems. The Geoscience course is a four-year programme, in which the first two years consist of compulsory study-units, which provide a sound scientific foundation in a number of geoscience areas, while the last two years contain a wide choice of elective study-units that allow the students to study specialised areas of geosciences.

The necessary physics, mathematics, chemistry and computational requirements are thoroughly covered through purposely designed units, study-units offered by the joint subject area, or by other departments.

The first two years introduce core areas in the Geosciences, such as geology, geophysics, fundamental oceanography and atmospheric studies, environmental physics and environmental management principles as well as GIS and Matlab skills, giving the student a multidisciplinary overview of the Earth and its processes.

Elective study-units in the third and fourth years include more specialised topics in solid earth, ocean and atmospheric sciences. Thus the course will provide the opportunity to select an elective "pathway" according to the student's preference, for example in geology and geophysics, atmospheric science or oceanography, without however being too rigid to allow a choice of units from the other streams.

The fourth year independent research project will be compatible with the chosen study-units.

Throughout the course, whenever possible, study-units are designed to include laboratory/field/computational components so as to give the students a hands-on experience of modern geoscientific methods and tools, and a sound preparation for an eventual career with geoscience applications.

Assessment will be through a mixture of examinations, progress tests, lab and field reports, practical, computational and theoretical assignments such that the students' understanding and application of the taught subject matter can be continuously assessed.


University of Malta

Lying at the cross-roads of the Mediterranean, UM has been, over its 400-year history, the hub for international academic exchange on the island. UM is the leading higher education institution in Malta and its structures are in line with the Bologna Process and the European Higher Education area.

The University seeks to carry out academic research and provide a vibrant higher education setting in the arts, sciences and the humanities as required for Malta's economic, social and cultural development.

The courses at UM are designed to produce highly-qualified professionals in multiple disciplines. The UM alumni community is growing exponentially: well over 3,500 students graduate in various disciplines annually.

UM is committed to high standards of research and teaching and every member of at UM plays an important role and contributes to an outstanding student experience.

Today UM is composed of fourteen faculties, a number of interdisciplinary institutes and centres, three schools and a junior college. Besides the main campus, situated at Msida, there are three other campuses: Valletta, Marsaxlokk, Gozo.

The language of instruction is English.