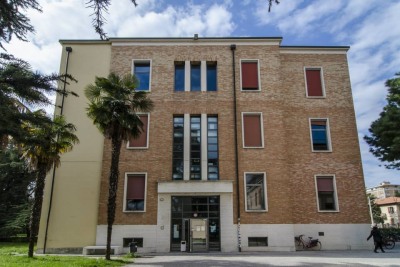 Course
Master in International Relations and Diplomatic Affairs



Address
School of Political Sciences, University of Bologna - Forlė Campus, Via Giacomo della Torre 1, 47121 Forlė, Italy


Telephone
+39 0543 374 118


Facsimile
+39 0543 374 119


Type of course
Full-time


Language of tuition
English


Length of course
2 years


Date of commencement
26 September


Class size
About 30 students


Student grants / Financial assistance
Full exemptions from tuition fees are offered to international students who enroll in the 1st year of International Politics and Markets curriculum. The University of Bologna offers study grants to International Students: Unibo Action 1 and 2.


Accommodation
Available thanks to local associations linked to the university helping students in finding accommodation


Exchange partner schools
Double Degree Programmes with the following partner schools:
- National Research University Higher School of Economics (HSE) of Moscow
- Bologna Center of the Johns Hopkins university - School of Advanced International Studies (SAIS)
Students' mobility is fostered by various international opportunities offered by Erasmus+ programme, Overseas programme, bilateral agreements with academic institutions worldwide, such as Peoples Friendship University of Russia.


Student profile
1. Ratio of National / Overseas students National 75% / Foreign students 25%
2. Ratio of Men / Women Man 25% Women 75%
3. Age range 24-26 years old


Major recruiters of graduates of our programmes
Private companies, trading associations, international organisations such as the European Union and the United Nations, international civil organisations, Think tanks and research institutes, communication companies, non-profit organisations.


Admission requirements

- first cycle degree (bachelor level degree) in one of the following subject areas: anthropology, communication, culture, demography, economics, philosophy, geopolitics, law, literature, languages, political science, psychology, sociology, history, gender studies.

- have knowledge of the English language of at least B2 level

- have adequate personal competence and skills.


Programme Director
Prof. Loris Zanatta