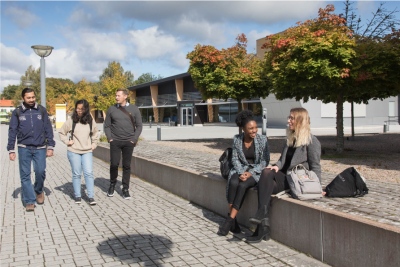 Course
M.Sc. Simulation Driven Product Development


Degree awarded
Master of Science (120 credits)



Address
Linnaeus University
Faculty of Technology
Department of Mechanical Engineering
Universitetsplatsen 1, 352 52 Växjö
Sweden


Telephone
+46 772-28 80 00


Fax
+46 480-44 60 32


E-mail address
info(at)lnu.se



Type of course
Full-time, on site


Language of tuition
English


Length of course
2 years: 28 Aug 2023 – 08 Jun, 2025


Date of commencement
28 Aug 2023


Application deadline
- 16 January (First Admission round)
- 17 April (Second Admissions round)


Class size
Around 20 students


Cost / fees
Tuition fees for students outside EU/EES/Switzerland
Tuition fee, first payment: 77,500 SEK
Tuition fee, total: 310.000 SEK


Student grants / Financial assistance
Linnaeus University Scholarship is opened to students who applied to a Master before the 16th of January and are from an outside country of EU/EEA and Switzerland.
More criteria and more information on: https://lnu.se/en/education/study...


Accommodation
Available on campus but the student must look for it themselves.


Major recruiters of graduates of our programmes
All kinds of companies, especially larger companies and consultant companies.


Exchange partner schools
Linnaeus University has exchange agreements covering students with around 500 universities in more than 50 countries. The university is also a member of the consortia ISEP (the International Student Exchange Program) and USAC (University Studies Abroad Consortium).


Student profile
1. Ratio of National / International students - 30% National / 70% International
2. Ratio of Men / Women - 80% Men/20% Women
3. Age range - 25-40 years old.


Admission requirements
See below / opposite


Programme Director
Andreas Linderholt


Contact person
Andreas Linderholt
Email: andreas.linderholt(at)lnu.se
Telephone: +46 70-310 39 20