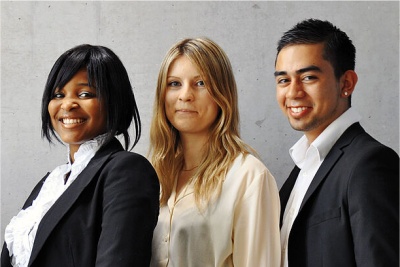 Course
MBA International Business Management



Degree awarded
MBA (Master of Business Administration)



Address
HFU Business School, Furtwangen University, Jakob-Kienzle-Straße 17, 78054 Villingen-Schwenningen, Germany


Telephone
+49 (0)7720 307 4506


E-mail address
lena.frommer(at)hs-furtwangen.de



Type of course
Full-time


Language of tuition
English


Length of course
3 semesters


Date of commencement
Winter semester (October)


Application deadline
01 June for non-EU applicants
15 July for national and EU applicants


Class size
Max. 15 students


Cost / fees
€4,000 per semester (for all students)


Student grants / Financial assistance
For students who have gained excellent grades in their first semester, we can offer a €2,000 scholarship for the second semester.


Accommodation
There are Student Halls of Residence, which are run by Student Service Freiburg (Studierendenwerk Freiburg). Besides these, there is also a wide variety of private accommodation available. Many students live in communal flats with other students.


Major recruiters of graduates of our programmes
Regional as well as supra-regional companies with business departments.


Exchange partner schools
Furtwangen University cooperates with more than 100 different partner universities worldwide


Student profile
1. Ratio of National / International students - 95% international students, 5% national students
2. Ratio of Men / Women - 70% men, 30% women
3. Age range - 25-35


Admission requirements
See below / opposite


Programme Director
Lena Frommer