Get on course, online
Every year, tens of thousands of students all over the country set off on journeys to other parts of the country to start studying. Lots of them enrol on courses that have poor employment outcomes. Our courses are aligned to the needs of employers.
Smart students adopt a different approach. They go online to get in the fast lane.
Supported distance learning
Studying at home, in an environment you're already confident in, gives you the chance to focus fully on the qualification you're working for. Employers value committed and goal-driven individuals. Distance learning with the College of Estate Management (CEM) gives you the skills you need to go after the job you want. And get it.
We're dedicated to real estate and construction. It's a world of opportunity for young people starting out today. We're also committed to supporting our students through an online community for advice and guidance every step of the way.
Practical professionals delivering skills for the world of work
CEM has been providing vocational learning in real estate and construction since 1919. We know how to prepare young people for the real world - the exciting, challenging and employment-rich industry which focuses on the built environment.
This is where the true journey begins - the path that leads you to a successful career.
Over 150,000 professionals began their careers through CEM courses.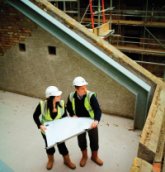 'Having gone straight from the sixth form into the surveying industry, I needed to study a degree that would get me up to speed fairly quickly with the property sector so that I could develop further in my role; the course has definitely given me more confidence in this regard.'
Hannah Beamish. BSc(Hons) Estate Management
Learn today

Learning to work is learning that works
CEM designs and awards its own diplomas and BSc(Hons) degrees; the highest validation of education quality. Employers know that the qualifications we teach equip our diploma and degree students with the knowledge they need to make real contributions from the day they start work.
Anywhere learning with CEM's virtual learning environment (VLE)
Our VLE is a worldwide virtual community. Turn on your computer and it's there. Take it with you when you need to – go mobile, go tablet, go live your life while you do your studies – anywhere you want.
The VLE links you to other determined individuals, just like you; to exchange ideas, share opinions and broaden your horizons. It links you to materials and resources, videos, online tutorials and the whole CEM support team – in your computer, when you need them.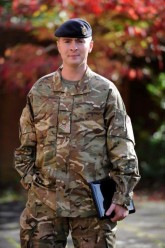 'The virtual learning environment which allows all college students and tutors to discuss topics within the modules is invaluable and one of the best features of CEM's distance learning package.'
Andrew Dodson. BSc(Hons) Construction Management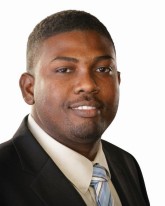 'Distance learning offered the flexibility to work full-time and study on my own schedule. And, importantly, at the end of studying, an internationally recognised degree accredited by the RICS awaited me.'
Kirk Norine. BSc(Hons) Estate Management




You don't have to go somewhere to learn. You just have to be determined to go somewhere when you're qualified.
Lead tomorrow


  The best decision of your life To build a professional career in the property industry, start with the best foundations.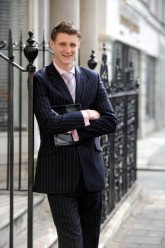 'Choosing to study with CEM was probably the best decision of my life. I am now years ahead of my friends who went down the traditional university route, both financially and experience-wise.'
Michael Sacks. BSc(Hons) Estate Management
An international institution, reflecting a global industry, CEM gives you the opportunity to gain the skills you need, to succeed in the career you want.
To take your first steps towards a career
in property and construction,
see CEM's full range of courses at www.cem.ac.uk
Our courses cover almost every aspect of real estate and the built environment at diploma and undergraduate level:
- Diploma in Construction Practice
- Diploma in Surveying Practice
- BCSC Diploma in Shopping Centre Management
BSc(Hons) degrees in:
- Building Services Quantity Surveying
- Building Surveying
- Construction Management
- Estate Management
- Property Management
- Quantity Surveying
Most CEM courses are recognised or accredited by a range of professional bodies including:
The Royal Institution of Chartered Surveyors (RICS)
The Chartered Institute of Building (CIOB)
The College of Estate Management
Whiteknights, Reading
RG6 6AW, United Kingdom
Contact:
Tel: +44 (0) 118 921 4696
Freephone (UK only) 080001 9697
Email: courses@cem.ac.uk