A properly drafted motivation essay significantly increases the chances of success for an aspiring youngster who dreams about
studying abroad
.
It is believed that such a letter allows evaluating the personal qualities of an applicant and one's skills and abilities. A personal statement is a 1-2 page essay. In this piece, the candidate should cover one's achievements, goals, views, and interests in studies.
Of course, a good motivation letter can be written by the applicant oneself as well. If you continue writing this article, you will get to know how to write the most important part of a Personal Statement - an introduction.
4 Steps to Write a Good Introduction for Personal Statement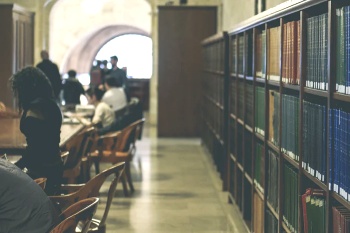 Gather Information About the Motivational Letter
There are no unified rules for creating motivation letters - only general recommendations on the size and content. For each university, you will need to write a separate letter. The peculiar features of the program for which you are applying must be taken into consideration in each case.
First things first - you should find as much information as possible on what such a letter should look like. Refer to the university where you want to apply.
Many educational institutions post information on their websites about what they want to see in the motivation essay. From those sections, you will know what a great piece should look like.
At the stage of collecting information, it is also worth finding out what qualities make successful students of certain institutions and programs. Usually, this information is available on the website and in booklets.
Pay attention to these, and never hesitate to mention a few in your essay.
Know Yourself
Before you sit down to write the statement, we recommend that you write your CV first. Collect and systemize all the information you would like to share with the university board.
These may be your school/university achievements, work, or volunteer experience. Do not be afraid to show that you are worthy of admission to this university, but do not overdo this part. Focus on the really important things that can make a positive impression on the admissions committee.
They won't be interested in the fact that you learned to read at the age of three. But your participation in international fora or some other more relevant info might spark an interest in the admission officer reading your personal statement.
Introduction Is Key
The introduction defines the success of your future motivational letter. It is worth making every effort to engage the reader with the very first lines.
Taking into account how many letters the university admissions committee receives every year if your piece starts unexceptionally, the reader may just not reach the main part.
It is important to choose the right tone from the first lines - be friendly yet stay serious. To attract attention, some applicants start the letter with a joke.
If you have the same sense of humor as the representative of the admissions committee, it is a winning option. If not, then such a letter is unlikely to be highly appreciated.
Make It Eye-Catching
An introduction is the most important element of a motivational letter. The Admissions Committee reviews dozens of essays on a daily basis, and you will only have a few seconds to make a reader interested.
A boring intro in the official style may be a failure. Operate with facts, consider adding some not really pompous quote or start with a catchy life story.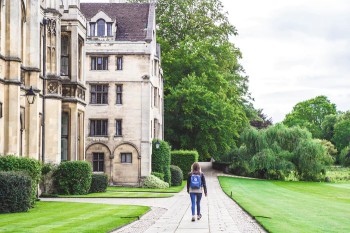 Make the beginning bright. Give an example from personal experience, the logical end of which will be the choice of this curriculum. Immerse the reader in a story that is impossible to break away from:
"One day, my grandmother left me a 1,000 volume library..."
"Welcome to television," a reporter told me after a school play..."
"A family trip to Europe opened my eyes to the fact that cities can be arranged quite differently: since then, I want to make the lives of urban residents more comfortable..."
"At the age of 10, I had major surgery, and after a couple of months in the hospital..."
Every university has certain requirements for students, so your essay should hit the point. The main idea of such a paper is to reflect the personal characteristics that they want to see in future students.
The members of the board want to see a person behind the lines of the essay. From the first lines, put the reader on the hook and make one read your piece to the end.
In Conclusion
Finally, here is one more important tip. Don't leave writing your statement for the last few days before the deadline. Having only one evening, you'll probably fail to write something good. You may need extra time to edit your letter or rewrite it altogether.
The inspiration is sure to come once you get started. We hope that our article will come in handy, and you will try and succeed in composing winning and outstanding essay!