How to structure?
Do not get obsessed with the number of chapters. In most cases, two or three is enough. Four or even five chapters do not speak in your favor, it is better to be precise. If you do not know where to start drawing up a plan, you can use the following standard technique. Chapter 1 is called "Essence of...", paragraph 1 of Chapter 1 - "The concept ...", paragraph 2 of Chapter 1 - "The history of development ...". The title of the second chapter is based on the problematic layer that is revealed during the research (for example, "Problematic issues of ..."). In the headings of paragraphs, you can use special cases analyzed. The third chapter can be called "Ways of solving problems and prospects for further development ...". Now you can start collecting materials.
How to search for information?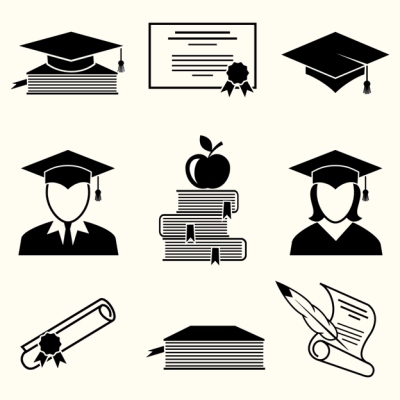 First, find any work on your topic and use its bibliography. Most of its sources can go into your work. After the material is collected, it is desirable to systematize it: in the future, you will save a lot of time searching for the paragraph or sentence you need at the moment. To do this, distribute it in chapters and paragraphs (such-and-such articles - in the folder for the first chapter, such-and-in the folder for the second chapter).
How to write?
Do not write complex sentences, break them down into simple ones. This will help your scientific supervisor and reviewer to read your thesis paper. Do not get carried away with all sorts of seemingly more scientific vocabulary (for example, instead of the word "permanently" write "constantly"): you will still have the opportunity to flash with your erudition during the defense of your thesis.
After the main part of the work is written, you should deal with an introduction and conclusion, as well as a list of sources used. In order not to reinvent the wheel when writing the introduction, take as a basis the version of the finished work and redo it under your own theme. The situation is more complicated with the conclusion. Usually, attention is always drawn to the conclusion, not only because of the lack of time but also because it allows assessing the student's ability to conclude. Therefore, try to make your conclusion "sound". In order to write it, simply put in other words all your findings, which are already contained in the text of the main part. And attach to each conclusion a brief rationale for two or three sentences.
4 Extra Tips on Writing an Undergraduate Thesis
And some more useful advice to those willing to write a thesis work independently: Do not delay the performance of the diploma.
It is better not to postpone everything for the last month but start work at least 5-6 months before the due date.So you can distribute the load of the entire course and write a really good dissertation.
The topic can be changed.
If you, when collecting material, began to understand that the sources are scarce or the topic is too difficult for you, do not be afraid to tell the scientific thesis advisor about it. He or she can change the subject for you (or at least somehow modify it to make it easier) until it's too late. The supervisor is given to you for help
Yes, sometimes really scientific advisors are absolutely useless creatures lazy to fulfill their duties. But most often the student himself is guilty that the cooperation is not glued. Students simply don't go to advisors or do nothing until the last minute, or just hesitate to ask questions. Attend all consultations and do not be afraid to ask for help. The supervisor is also interested in getting a good evaluation because your failure on defense will also be his failure.
Pay attention not only to the text of the work but also to its design.
Even if a great scientific discovery is filed in such a way that after getting acquainted with the diploma the commission will have only bewilderment, then your assessment will not be high.
Here is how you can avoid the major mistakes:
- express your thoughts logically, simply, but always in a scientific style;
- make sure your work don't include grammar, spelling, punctuation and other errors (or hire a proofreader to do it for you);
- adhere to the basic rules of text formatting - your diploma should look beautiful;
- remember the importance of originality.
Maybe it will sound too folksy, but donít make a huge fuss around your undergraduate thesis work. You need it for your future career, but it is not your career itself. You can pay for some
Undergraduate dissertation help
provided by professional writing services, and the sky wonít fall on earth, or you can do it yourself, or collaborate with friends. Just follow these simple, basic rules and you will be fine.