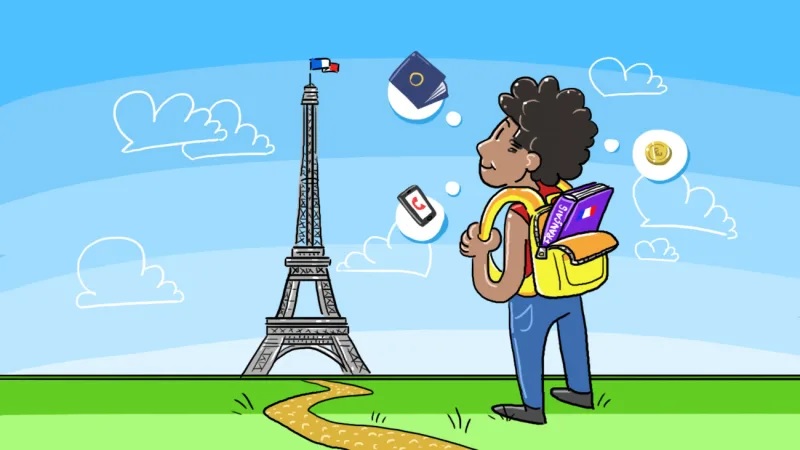 Getting an overseas education can be one of the most rewarding and exciting investments that you can make in your life. Besides earning a degree from a highly reputable university, there are dozens of other reasons why you should seriously consider furthering your studies overseas.

It might be a frightening thought leaving your family and friends behind, but itís an opportunity you wonít regret.

With all of that in mind, here are our reasons why you should apply for a student visa and book a flight overseas today.

1. The Experience

Living on your own in a foreign country with no friends may seem like a daunting prospect at first, but this is far from the truth. Youíll find yourself immensely enjoying the feeling of independence and pride that comes from being able to take care of yourself.

Besides that, immersing yourself in the culture of a foreign country allows you to widen your horizons unlike never before. Moving out of your comfort zone instills in you a sense of confidence that will pay off in the future.

2. Top-Quality Education

It goes without saying that the entire objective of studying overseas is to get the best possible education you can. Countries such as the United States, the United Kingdom and Australia have first-class universities that offer excellent undergraduate programs.

Earning a degree from these institutions gives you the competitive edge over your counterparts from lesser-known universities. While it may seem unfair, the fact of the matter is that university rankings do hold some value when employees are assessing your resume.

In industries such as medicine, engineering and finance, it is a well-known fact that employers tend to favor candidates from more reputable universities. Hence if youíre looking to break into a competitive industry, earning an overseas degree will undoubtedly give you a boost.

3. The Chance to Learn a New Language

With the economy being as competitive as it is, job applicants are constantly looking to gain an advantage over their peers. This is why an increasing number of undergraduates are beginning to recognize the value of learning a second language.

Besides improving your intelligence and grades, multilingual job applicants are viewed favourably by hiring managers especially those in multinational corporations who often work with clients in foreign countries

If youíre coming from a non-native English speaking country, studying overseas allows you to practice and further improve your command of the English language thus improving your career prospects.

4. Make New Friends

Many have said that their university days were some of the best days of their lives. From cramming for exams with friends to spending a night out on the town, university is the place where youíll meet some of the diverse and interesting people.

These friendships often last a lifetime and will allow you to better understand the culture and traditions of a foreign country. It is during this time that you can hone your people skills to perfection which will stand you in good stead in the future.

Furthermore, having friends in foreign countries is a great opportunity to network and may even help you develop employment or business prospects in the future.

5. See The World

Besides getting a better education, studying overseas provides you with the perfect chance to travel and see the world. Maybe you will take that time to visit a music festival, watch a live soccer game or, if you go to the US, witness the horse racing madness on the Kentucky Derby odds event.

For example, if you choose to study in the United Kingdom, European cities such as Brussels, Paris and Amsterdam are just a short flight away hence making travel significantly more affordable.

This experience will serve to enrich you and will without a doubt be a hugely rewarding experience that youíll treasure for the rest of your life.

At the end of the day, studying overseas is so much more than just an experience. It is a life-changing decision that will forever change the way you think and perceive the world around you.