Scholarships are intended to promote educational advancement while rewarding students who have demonstrated a keenness in academics. The right scholarship can open doors for you to brilliant opportunities and help you get one step closer to your academic goals.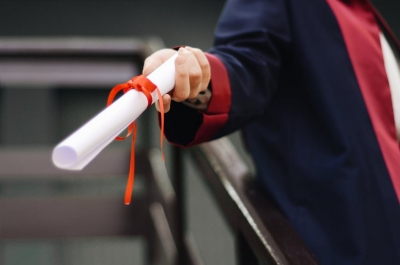 Earning a scholarship is indeed a significant accomplishment. The benefits of scholarships make it fiercely competitive for students to land one. The application process itself is strenuous.
That said, there are a few scholarships that are worth the effort and yet easy to win. We have a list of such scholarships that comes with the best chances of winning.
Carnegie Dartlet $10,000 Scholarship
Through its CollegeXpress service, Carnegie Dartlet offers a $10,000 scholarship every year. The program is available to students of their member colleges attending a full-time program as a first-year undergraduate. All you need to do is complete a simple registration form on their site, and an independent judge will pick the winner every year.
Americanism Essay Contest
For younger students from grades 7 through 12, the FRA has set up a scholarship program to win their
Americanism Essay Contest
. This annual contest is designed to encourage patriotism among the country's youth. Students are only required to submit a 350-word essay, and winners are selected at regional levels to be forwarded for national prizes. The grand winner can bag an amount of $5000, with additional cash amounts for each grade.
ScholarshipPoints Scholarship
Every year,
ScholarshipPoints
awards over $100,000 in scholarships to college students. By partnering up with different sponsors, they avail these programs exclusively for their members. What sets this scholarship apart is that it is not merit-based; instead, anyone can earn points by interacting with the website.
Candidates can do this by signing up for surveys, joining their social media channels, reading emails, and activities such as participating in the different contests. The more you engage, the more chances you have of landing one of their beneficial scholarships.
Unigo $10,000 Scholarship
Unigo's scholarship contest is available to every U.S. student who is 14 years or older. The selection is based on a 250-word essay on the given topic of the year. For 2020, Unigo asks the applicants to imagine a historical figure brought back to life, and what their favorite mobile app would be. As you can see, the topic leaves plenty for your creativity. For a prize of $10,000, writing a 250-word essay on such a topic seems like a breeze.
Create a Greeting Card for $10,000 Scholarship
The Gallery Collection conducts greeting card contests every year, and the winner is rewarded with a $10,000 scholarship. Applicants have to design a greeting card and upload it on the website along with the application. You only have to be 14 years or older at the time of entry to apply for this scholarship. The winners are picked based on the votes they receive. High school, college, university students, and those who are undergoing homeschooling can apply for this program.
Urban Outfitters Scholarship
Urban Outfitters gives out scholarship prizes worth $20,000 for the winners. This year, they have partnered up with Fujifilm to offer prizes for 50 runner-ups that include a smartphone printer as well as photo sheets. The grand prize winner will receive an amount of $10,000, and two more winners will receive $5000 each. The registration form merely requires you to fill all the details and answer some interesting questions in 500 words or less. Not only students but parents can also apply for this scholarship.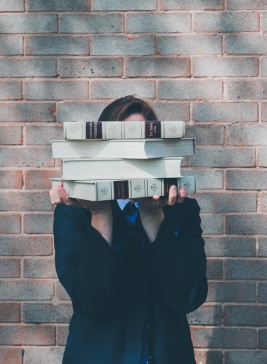 Course Hero Sweepstakes $4000
Course Hero is an educational website where students can share and find study materials and resources from other students and experts. The platform encourages you to share your study materials and win a scholarship for that. Applicants can curate materials with class notes, lab reports, essays, or anything that you will help others to learn. The winner will receive a total scholarship amount of $4000 this year.
Doodle for Google
Google has set up an annual contest for all students in grades K-12 to create their own Google Doodle. If selected, they will get a chance for the doodle to be featured on Google.comís main page, along with winning scholarships and tech packages for their schools. The prizes include a $30,000 college scholarship, a $50,000 technology package,
Google hardware, and more. It is an incredible opportunity considering all you need is to get creative with your doodling skills.
DoSomething.Org Easy Scholarships
For those who are 25 years old or younger, live in the U.S. or Canada, or are citizens of these countries, this scholarship might be right up the alley. You only have to be interested in doing a bit of volunteering and community service. DoSomething.org has a number of scholarships designed to encourage youngsters to take part in volunteering.
In the past few years, the organization has awarded $1.2 million in scholarships to students. Even if you are not enrolled in a college yet, they will hold the money for you.
Dr.Pepper Tuition Giveaway
This
Dr.Pepper Tuition Giveaway
is a program that awards over $1000,000 in student scholarships. Students from ages 18 to 24 can apply for this program by completing their profiles at DrPepperTution.com. This requires you to include a video that mentions how you want to make an impact on the world with your education and how a scholarship can help you accomplish that.
The five grand winners will receive $100,000 each, while the runner-ups get $25,000 each. There are also consolation prizes at $2500 each offered for ten students.
Wrapping Up
The above listed are only a few of the fantastic opportunities available for students to obtain scholarships. With only a little bit of effort from your side, you could find helping hands eager to offer support in achieving your academic dreams.