Have you ever thought about the importance of studying and how it affects every field of peopleís lives? Becoming a student is such a blessing as you are opening a completely new world. You discover new horizons, you become a part of something big. When graduating from school, you are full of expectations and beliefs about your future. But sometimes it might be really hard to face the reality that even if itís the best years of your life, itís also the beginning of your struggles.
Studying means being extra overloaded. You wake up, do your morning routine, go to university, obtain new knowledge, attend at least 4 classes each day, come home and study again. For someone, such a schedule can be really stressful, especially considering how much homework you have to accomplish.
But letís forget about how difficult studying can be and remember the fact that student life is a golden and life-changing period. Each of us should accept and go through it without any regrets. You should realize how many doors will be opened for you when entering university. All you have to do is just seize opportunities when they arise. Now letís draw your attention to the advantages of getting a degree both online and offline.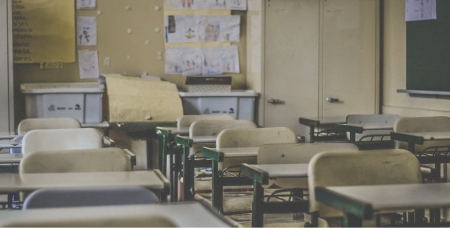 Photo by
Feliphe Schiarolli
on
Unsplash
Gaining new skills
Education is always about learning and discovering new things, gaining and developing your own skills. One of the requirements of being a diligent student is self-discipline. It means that youíll have to get used to managing your time and keeping yourself on track. This way you will not be distracted by anything and even some annoying factors will not disturb you and prevent you from the process of studying.
Becoming socially active
Being a student means being in constant physical interaction with other people. Thus, you are provided with a chance to make new acquaintances, make life-long friends, and even fall in love for the first time. As you know peopleís actions and basically their presence in your life can play a vital role.
As social beings, all of us are in need of mental connection with other people. Especially when you are in trouble and overwhelmed with studies, only close people will support and encourage you to keep on going and not give up.
For some students entering university is also accompanied by moving to a dorm. This means you will leave your comfort zone, where you were used to being alone and you could do whatever you want. Now things will change and you will share a room with other people.
As a result, you will learn how to find a common ground and get along with other people as all humans are different and have their own tastes and preferences. In the future, these skills will pay for themselves when you will be a part of a new collective in a new work environment.
Getting education
When entering any educational institution, the primary reason for it is getting knowledge and afterward a degree. Getting an education is not only about getting a job with a reasonable salary or being well-educated, it's about becoming a great human being and a better version of yourself.
It leads to a question of which university you should choose, in what country and what
programme
you choose to study. Nowadays, more and more students decide to get a degree in the IT-sphere, as it is considered to be the most relevant and rewarding one. This article is focused especially on students who want to obtain computer literacy and become successful.
Are you that kid who was playing computer games till morning? Or have you always preferred surfing various websites and expanding your knowledge of information technology to going outside? Or are you the one who always dreamed of becoming a part of legendary IT corporations like Microsoft or Google? Here is a list of European universities where you can get an IT degree.
Oxford University
The University of Oxford is considered to be one of the worldís most prominent universities. Oxfordís Department of Computer Science at the University is one of the oldest in the whole of Britain. This high educational facility provides you with a wide range of opportunities such as accessibility to a modern material and technical base, and valuable information resources.
This educational institution offers 3 bachelors degree courses for freshmen who are interested in everything related to computers:
Computer Science Degree (BA - 3 years, Masters - 4 years)
Mathematics and Computer Science (BA - 3 years, Masters - 4 years)
Computer Science and Philosophy (BA - 3 years, Masters - 4 years)
Cambridge University
Along with Oxford, Cambridge is also one of the oldest and most well-known universities in the world. It provides 42 different majors, as well as many additional programs to support students and make their education entertaining. There are more than 150 different institutions and facilities that are aimed to help students achieve their dreams. The computer science program provides you with an opportunity for both master's and bachelor's degrees.
The University of Cambridge is constantly ranked among the best European universities to study IT technologies, computer architecture, and data science. Thus, thanks to an exclusive system of education, after graduating you will easily find a job among all the biggest IT corporations in the world.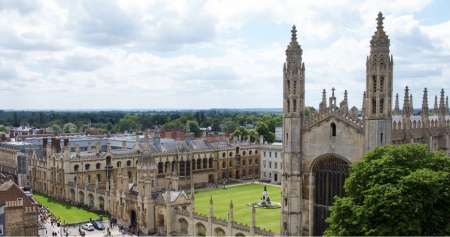 Photo by
Kirsten Drew
on
Unsplash
The University of Edinburgh
The University of Edinburgh is one of the worldís top universities and one of the oldest ones in Scotland. By entering this institution you will not have to worry about the quality of the education as this university is focused on developing innovative approaches to teaching and your teachers are the highly qualified ones who will mentor you and will also be interested in introducing you to all the aspects of IT.
You will have access to one of the largest and most important academic libraries in the world and attend 30 open-access computer labs with 24-hour access. As for global environmental problems, you will be involved in a community that takes care of issues related to health, justice, environment, agriculture, and food security.
Technical University of Munich
This one is known to be the best computer science university in Europe. Thatís why you can be sure that you will get the best education with the relevant material and numerous courses. Besides, it won the title of "Excellence University" in July 2019. This means you have a unique chance to enter 5 percent of the most sought-after high educational facilities in the world.
With its strong alliances with companies and scientific institutions around the world, you will not be anxious about where to find an inspiring career because you will be an in-demand specialist.
Final Words
No matter what subject, what university or what country you will choose, for sure it will be a great start to a fascinating journey. We hope this article was useful and you will take everything into account before taking the first step to your future student life you will not regret.