Postgraduate Taught Courses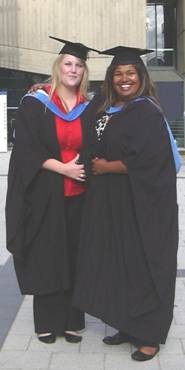 1 year full-time, 2 years part-time (study whilst working)
MA Journalism (NCTJ accredited)
MA International Journalism (approved in principle)
MA Contemporary Literature and Culture
MA Shakespeare Authorship Studies
MA Creative Writing - The Novel
MA Creative and Professional Writing
MMus/MA Contemporary Music
MA Contemporary Performance Making
MA Digital Performance
MA Cult Film and TV
MA Digital Games: Theory and Design
MA Documentary Practice
Research
The School of Arts offers postgraduate research in a diverse range of areas with specialists available to supervise study in the fields of Film and TV Studies, English, Contemporary Drama and Performance Studies and Music. The School has distinctive expertise in offering practice based MPhil and PhD programmes tailored to your individual interests as well offering the more traditional degree based on the written thesis or a mixture of the two. For further information visit our Research web pages at
http://www.brunel.ac.uk/about/acad/sa/artcourse/research
Information about the School
The School of Arts at Brunel University is at the cutting edge of arts education in the UK in all the subjects we teach: drama, music, film and television, journalism, digital games, English, and creative writing. Our courses are forward-looking and innovative and we have some of the most outstanding lecturers and professors in the country.
Our School is home to students who come from a wide variety of backgrounds and cultures. The diversity of the School ensures a creative and dynamic learning environment, lending a unique and distinctive feel. All our students and staff share a passion for exploring and disseminating ideas about arts and media practice.
We stage live theatre and music performances; have our own Arts Centre and numerous research archives, and host conferences, creative writing events, and film screenings. We will shortly have a wonderful new performance and media complex, and have invested heavily in a new technological infrastructure to enable students to be at the leading edge of media and digital arts practice.
Our location in London means students have access to all the great cultural resources of the capital. They also benefit from the School's strong connections with major arts and media organisations in London, the wider UK and overseas. Our students have gone on to work for leading employers in the arts, media, publishing and creative sectors.
We provide a stimulating and creatively dynamic environment where students can develop their full potential creatively, intellectually, and artistically; and can go on to great success in their careers.
About Brunel University
Brunel has much to offer students: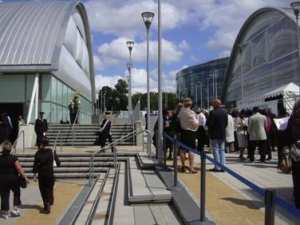 Excellent location:
Brunel is ideally situated 17 miles to the west of Central London and enjoys easy access to the city centre (1 hour on the underground from Uxbridge). The University is close to London Heathrow Airport (20 minutes by car) and has close motorway links to the rest of the UK, where you can travel to all parts of the country.
At Brunel you have the best of all possible worlds.
Integrated campus:
Brunel University has an integrated campus where you can study, eat in the many restaurants, play sports, relax in the student union and finally rest in high quality accommodation, all within 7 minutes walk.
Sporting facilities:
at Brunel you can enjoy almost any sport that you can imagine. Indeed we have been proud to be the host University to many world-class athletics and sportsmen and women in the last 5 years. In respect to sports, we have in the last two years invested millions on sporting facilities including a fitness centre and Olympic indoor running tracks, facilities that helped London secure the 2012 Olympic Games. The Sunday Times recently said Brunel University had the best sporting facilities of all London Universities.
A supportive global community:
Brunel University is proud that we have students from over 115 overseas countries. Whilst studying at Brunel you can meet students from many different cultures and countries.
Further Information and application
Donna White tel: 01895 267214.
E-mail
donna.white@brunel.ac.uk
quoting
Euronet 01
on all correspondence.