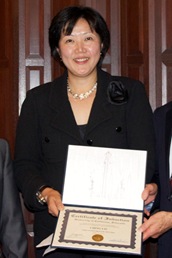 The University of California, Riverside's
Anderson Graduate School of Management (AGSM)
was recently named by QS TopMBA among the top 10 global business schools out of 200 with the highest proportion of females in their MBA cohort.
Citing the scarcity of women in C-level positions and the gender pay gap, QS TopMBA compiled the top 10 list in the hopes that a higher proportion of women attending business school would lead to a higher proportion of them in the business world.
Interim Dean Yunzeng Wang said, "We support our students in their efforts toward success, regardless of who they are or what they look like. Though there have been many strides in recent years, the glass ceiling still does exist; it is waiting to be broken through. This may take time to fully remedy, but we are on the right track."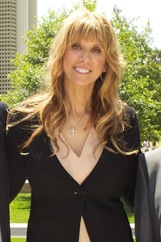 The UCR business school has recently made efforts to ensure its students have female role models to look up to. On April 10, the School installed Ching Liu, one of the founders and executive vice president of Riverside-based SolarMax Technology, as a 2013-2014 Executive Fellow. Through this role, she will be in close contact with faculty and students, serving as a model of not just executive leadership, professional experience and business expertise, but also a high-ranking female in the business world.
To offer another way to learn from successful women in business, the UCR business school invited Vonda Simon, CEO and founder of SeaCliff Beauty Packaging & Laboratories, on April 26 to speak with students on campus. Simon, a 1982 UCR business alumna, gave aspiring female students pointers on entrepreneurship, and how to succeed in a male-dominated industry and the business world in general.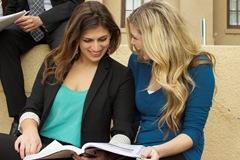 One of the School's main themes, according to its mission and vision, is diversity. In addition to providing students with a good mix of female and male students, AGSM also is committed to providing a culturally-diverse learning atmosphere. At AGSM, students hail not just from the USA, but also from Indonesia, Japan, Saudi Arabia, China, Taiwan, India, Cambodia, France, and Germany, among others. In fact, in 2013, the UCR MBA program was named one of the "MBA Programs with the Most International Students" by U.S. News & World Report.
Located at the nexus of commerce, the University of California, Riverside's Graduate School of Management is committed to developing diverse leaders, propelling research-based innovation, promoting sustainable growth within the global economy, and making a difference on a global scale. The School's academic program offerings include the MBA, Master of Professional Accountancy, Master of Finance, as well as the Flex MBA, which offers day and evening classes to accommodate both working professional and traditional students. For more information, visit mba.ucr.edu or call (951) 827-6200.
By Dr Arkadiusz Mironko
Executive Director for Graduate Programs
The A. Gary Anderson Graduate School of Management
UNIVERSITY OF CALIFORNIA RIVERSIDE