Do you envision yourself sitting on a beach, sipping a cocktail and typing down pages destined to be a bestseller? Your professors might have admired your well-written
college essays
. Your well-received university assignments might have helped you get great grades. The blog you regularly update might have seen an increase in traffic. All these achievements might have motivated you to believe that you can
make a living writing
. Many students assume that writing is a career which can give them a lot of freedom to choose their own work hours and workspace. Journalist, freelance writer and novelist might seem like lucrative career paths waiting for your skills. After all, why would you not want to make it big by using your writing talent?
However, here are some reasons why becoming a writer should be your last career choice:
Highly Competitive
You might be the best writer in your class but are you the best in the world? There are
millions of people
around the world trying to make it as a writer. While different writers have
different writing style
s, you will still have substantial competition. Other writers might be more experienced, skilled and better at networking than you. So, you have to fight to get noticed constantly.
Cheaper Options
Not only are there better writers in the market there are always cheaper writers. You might end up losing out to a writer who cannot write as well as you but will work for lesser pay. Since most clients try to save money, writers offering their services at lower rates have higher chances of getting hired. You may lower your rates, but the pay you get will not justify the amount of effort you have to put in.
Unorganized
The market for writers is a highly unorganized one. There are no fixed pay rates; there are no fixed salaries and no fixed jobs after college. You have to start off as a freelancer and have to struggle to get freelancing gigs constantly. Unlike conventional jobs, there are no chances of a fixed pay hike or promotion. Since the market is highly unregulated, there are many instances of writers getting taken advantage of by clients.
Hard to Find Reliable Publishers/Clients
If you are a new writer, you have to start off on shaky grounds where you do not know who to trust. While there are freelancing platforms where you can find writing gigs, you never know if your clients are authentic or not. Writers often end up dedicating days of their work to get duped by fake clients who stop communication after their work is done. If you want to get a book published finding a publisher willing to help you is a harder battle.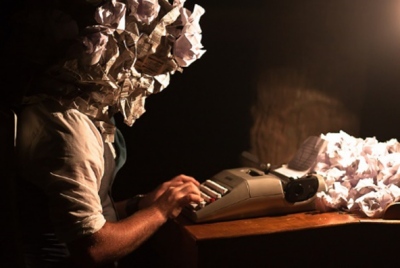 Blocks
Even if you have found the right client or publisher, there will be days when words will not trickle out of your brain. A writer's block can cost you your client if you are unable to meet your deadlines. You need to
overcome the writer's block
to keep productivity high constantly.
Keeping Up with Changes
While native English speakers do get an edge in the industry, you need to stay in touch with the ever-changing grammar rules. Some writers advocate the fact that with the help of grammar correction tools a writer does not need to have impeccable grammar. However, if you are not updated with the new grammar rules, you will not be able to proofread your work properly.
Financial Uncertainty
The best-case scenario is to get hired by a
websites that writes papers
, like
Paperell
, where you get regular work. However, in most cases, freelancers have to
keep searching for clients
constantly. You have to face times when you are not hired by any client, so you have no cash flow. You may put in work and then get duped by fake clients. At the end of the day, you cannot be sure of exactly how much you will be earning monthly.
Lack of Inspiration
The creative process of stringing words together to engage the reader is tough. Writing an essay and writing full time are two very different experience. If you are a freelance writer, you might soon get bored of the repetitive writing projects. If you are trying to publish a book, you might lose your inspiration to write. You need to motivate and inspire yourself to write constantly.
A Bestseller is Not Enough
Suppose you do manage to write a bestseller and they hit the shelves. Chances are you will not make much money from it. The percentage of sales that the writers get is very small. So, unless the book keeps selling for years on end, even a
bestseller will not help you make a lot of money
.
Constant Criticism
No matter how good a writer you are, there will always be people criticizing your work. When your book gets published, you have to wait to get reviews. You may end up getting bad reviews which will end up demotivating you. Even freelance writers are not safe from criticism. Your clients will keep giving you feedback which you have to take positively.
Self-discipline
What makes a great writer
is a self-discipline. Clients will give you assignments to complete on a deadline, but it is up to you to motivate yourself to do the work. Most writers do not have the discipline to keep up their routine. You need to keep yourself
highly organized
to make it as a writer.
The life of a writer is not an easy way out. You have to struggle for recognition and projects. If you want to become a writer, consider the pros and cons well before you take up writing projects.